Learning to Code Mistake #3: No Job Plan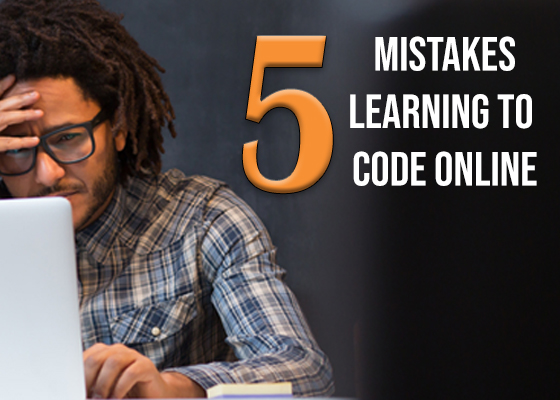 There are two steps to switching careers and become a Software Developer:
Step 1: Learn to Code
Step 2: Get a Job
Most people jump into step 1 and start learning to code online with no clear plan about landed a job later.
Winning a Developer job is actually harder than learning to code
Why? Well, the rules for building software are the same for everyone. And every coding language is freely available for any smart and determined person to master.
But hiring in the software industry comes with its own rules. And unless you're already a working developer, you have no idea how those rules work.
What should your resume look like? And what should it say?
How do you talk to a technical hiring manager vs a non-technical HR manager?
What salary can you expect as a junior developer, and how do you negotiate?
The secret to applying for a Developer job is to not apply
Most developers are recruited, they don't apply. That may seem strange if you work in a career where hiring isn't recruiter-based. You are used to submitting your resume to a job posting and waiting to see if an HR manager's keyword search surfaces your job application.
In the software world it's the other way around. Employers compete for developers. Often when a developer starts a new job, she was recruited away from a current job. She was recruited, she didn't apply.
As an aspiring developer, if you focus your job hunt efforts on job postings you'll only see a fraction of the work available to you.
You need to connect directly with tech recruiter firms and allow them to represent you to employers. Their job is to literally sell your experience to a hiring manager. Even if you don't have experience yet as a developer, your recruiter will explain to prospective employers how your non-technical jobs and your coding class make you a perfect hire.
Coder Foundry is the only online course with in-house job placement services
We hired our own tech recruiter with over 15 years experience in the business to serve as your first job advocate.
A few online courses deliver job prep. They'll help you interview, and tell you what to write on your resume.
We go beyond that and assist in placing you into a new job. We first interview you to learn about your location and salary needs. Then we talk to hiring managers and pitch your as a great new member of their team.
If you are interested in learning to code online and taking advantage of Coder Foundry's unique job placement services, request our course syllabus below.